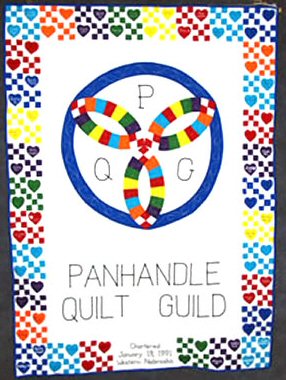 Statement Of Purpose
The purpose of this organization is to contribute to the growth, appreciation, and knowledge of quilting by providing educational meetings and fellowship; by sponsoring and supporting quilting activities; and by promoting quilting friendships.
Information on our 2017-18 CHALLENGE Project can be found at the bottom of the CLASSES TAB.
Happy News! The Nebraska State Quilt Guild has awarded our Guild the "Outstanding Nebraska State Quilt Guild" award this past July, 2017.
Officers:
President - Carol Leonard
President-Elect - Lari Herman
Secretary - Janice Casey
Treasurer - Patsy Sterkel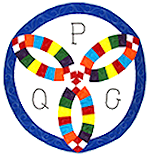 70455 County Road 20 ~ Scottsbluff, Nebraska 69361 ~ 308-631-1116